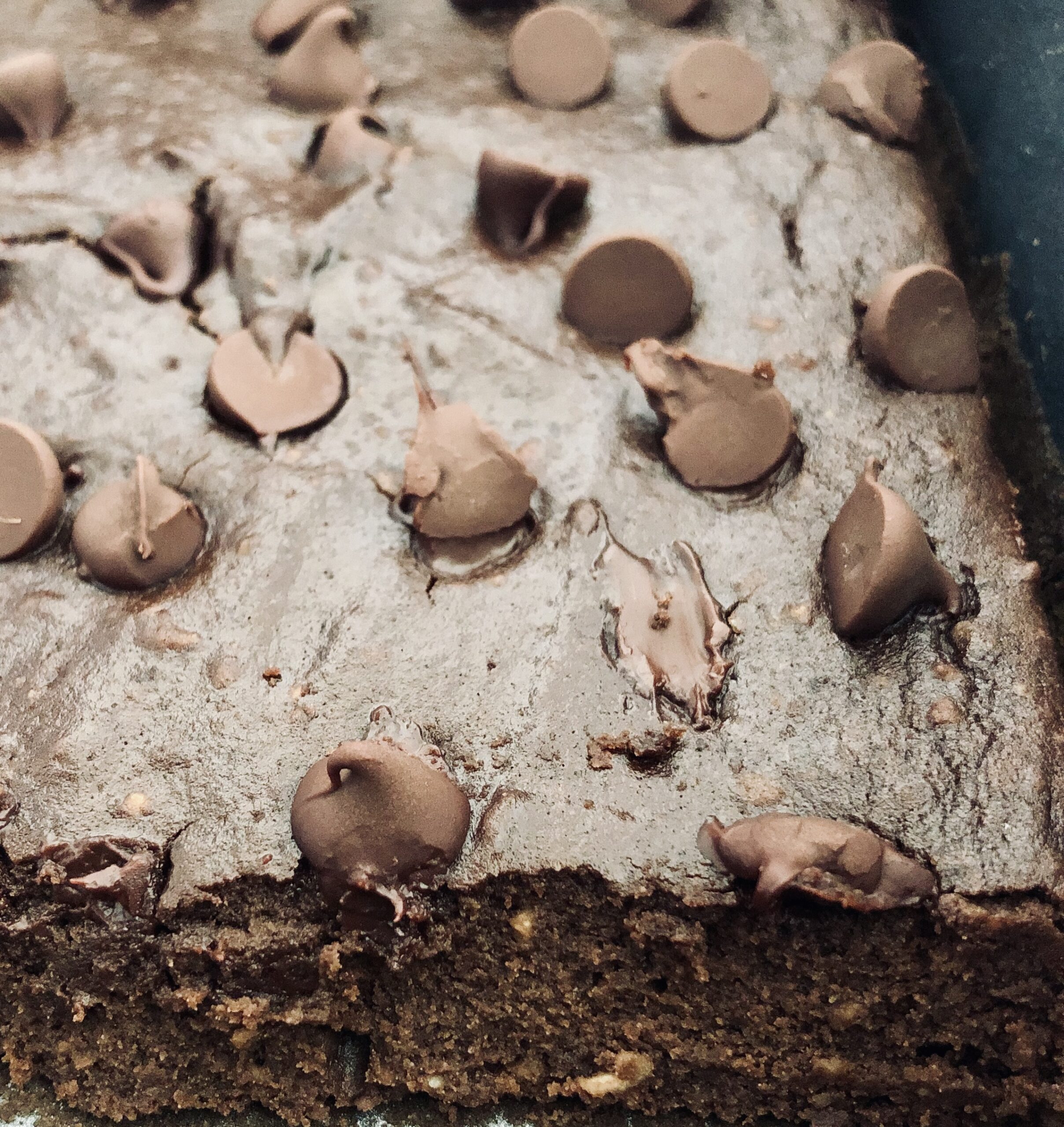 Print Recipe
I Can't Believe They're Black Bean Brownies
My kids have no idea these are anything other than ordinary brownies (and one of them hates beans)! These are truly delicious brownies that taste absolutely nothing like black beans.
Ingredients
1/4 old fashioned rolled oats or flour (optional)
1 (15oz) can black beans, drained and well rinsed
1/4 cup oil (optional)
2 eggs
1 teaspoon vanilla extract
1/3 cup coconut sugar (or granulated sugar)
1/3 cup granulated sugar
1/4 cup cocoa powder
1/2 teaspoon baking powder
1/4 teaspoon kosher salt
Heaping 1/4 cup semi-sweet chocolate chips
Instructions
1

Pre-heat the oven to 350-F. Grease a 9x9 inch pan.

2

In a food processor, add all ingredients except chocolate chips and blend until very well combined; scrape down the sides a few times.

3

Pour into prepared baking dish.

4

Sprinkle the top evenly with chocolate chips (helps hide the fact they don't bake up as pretty as regular brownies).

5

Bake for 15 minutes, or until they feel firm to the touch. They will also firm up a bit as they cool.

6

Serve warm or refrigerate until cold (we prefer refrigerated).