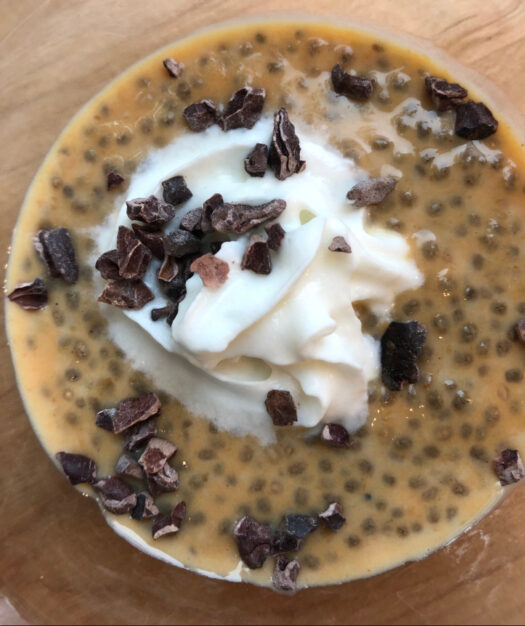 Pumpkin Pie Chia Seed Pudding
Healthy enough for breakfast and delicious enough for dessert!
Ingredients
1 1/4 cups milk
3/4 cup pumpkin puree
1/4 cup chia seeds
2 tablespoons maple syrup
1 teaspoon vanilla extract
1/4 teaspoon pumpkin pie spice
Pinch of salt
Whipped cream, for serving
Instructions
1

Add all ingredients to a bowl and stir.

2

After 5 minutes, stir again to break up any clumps that form. Refrigerate overnight, or a minimum of 3 hours. For a smooth pudding, put in a blender before refrigerating.

3

If serving for dessert, top with whipped cream and sprinkle mini chocolate chips or cacao nibs on top.
Nutrition
130 Calories

6g Fiber

6g Protein