Rather than paying for a box of artificial flavor, disodium phosphate, tetrasodium pyrophosphate, mono and diglycerides, artificial color, yellow 5, yellow 6, bha (preservative)… make your own! It only takes a minute.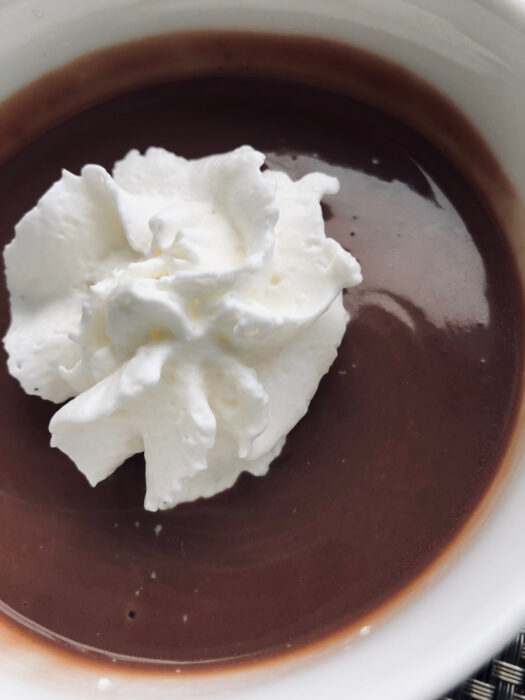 Print Recipe
Instant Chocolate Pudding Mix
Ingredients
IN A ZIPLOCK BAG, ADD:
1/4 cup plus 2 tablespoons granulated sugar
1/3 cup unsweetened cocoa powder
1/4 cup cornstarch
1/4 teaspoon kosher salt
WHEN READY TO PREPARE, ADD:
3 cups 2% milk
1 teaspoon vanilla
Instructions
1

In a cold saucepan, whisk together dry ingredients.

2

Turn on the heat and slowly pour in the milk and whisk.

3

Cook, stirring often, until it reaches a boil; remove from heat.

5

Serve warm or allow to cool, covered, whisking occasionally, to help prevent a skin from forming on top of the pudding.

6

Refrigerate to cool completely.