In my failed attempt to make coconut macaroons using unsweetened shredded coconut, I discovered a simple coconut cookie that is really nothing like a macaroon, but delicious nonetheless!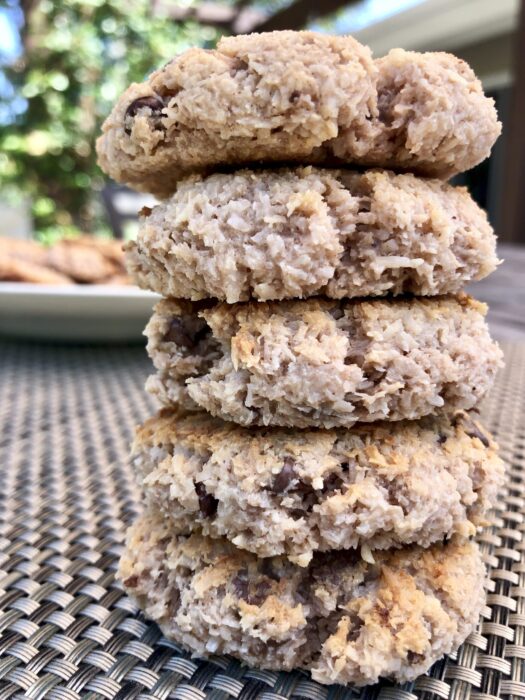 Print Recipe
3 Ingredient Coconut Cookies (GF)
Ingredients
1 (14-ounce) can sweetened condensed milk
14 ounces unsweetened shredded coconut, divided
1/4 cup chocolate chips
Instructions
2

In a large bowl add all ingredients, reserving about 3 tablespoons of the sweetened condensed milk.

3

Form the cookies into desired shape.

4

Bake for 10 minutes; then, set oven to broil and cook 1-2 minutes until browned.

5

Drizzle remaining sweetened condensed milk over the top of the cookies.

6

Best when served immediately.