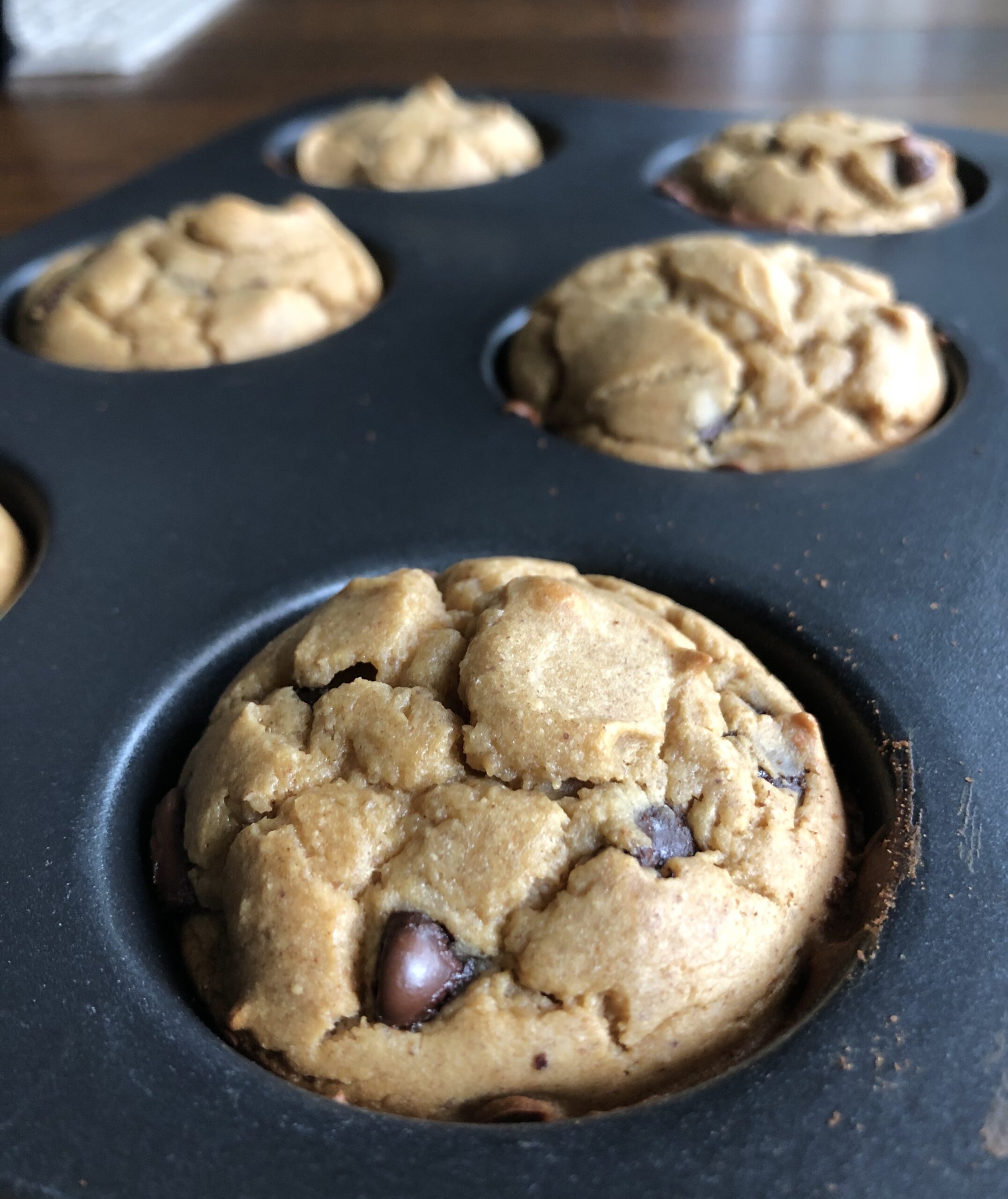 Print Recipe
Peanut Butter Chickpea Muffins
When I came across this recipe for Fluffy Flourless Peanut Butter Chickpea Muffins, I was both intrigued and skeptical. I can't say they have the texture of regular muffins, but they are yummy nonetheless. They certainly hit the spot when you want a sweet treat, and they're a great way to sneak in a serving of beans.
Ingredients
1 (15 ounce) can chickpeas (garbanzo beans)
3 large eggs
1/2 cup creamy natural peanut butter
1/4 cup pure maple syrup or honey
1/4 cup *date paste or more maple syrup
1 teaspoon vanilla extract
1 teaspoon baking powder
¼ teaspoon salt
1/3 cup dark chocolate chips, reserve some for topping
Instructions
1

Preheat oven to 350-F. Grease 10 muffin cups or use 10 liners that are sprayed to prevent sticking.

2

Place chickpeas and 1 egg in the bowl of a food processor or high powered blender and process until beans are well blended.

3

Add two more eggs, peanut butter, maple syrup, vanilla, baking powder, and salt; process again until smooth.

4

Fold in most of the chocolate chips.

5

Divide batter evenly among muffin cups. Add the rest of the chocolate chips on top.

6

Bake for 25 minutes or until toothpick inserted into the middle comes out clean.

7

Place on a wire rack to cool for 10 minutes, then remove muffins from tin and transfer to a wire rack to cool completely.

8

Keep muffins for a day at room temperature, then transfer to fridge and place in an airtight container. Makes 10 muffins.
Notes
Date Paste: Pack 1 cup of dates into a measuring cup. Add dates and 1/2 cup boiling water to bowl and allow to soak for 10 minutes. Blend in a blender or food processor until smooth. You can add a little more water if needed to make it mix well. Store in the freezer (It will not completely harden so you can easily take out the amount needed).