Delicious Lebanese Orange blossom pudding (Mahalabia) topped with simple syrup and ground pistachios. This is a popular Middle Eastern dessert. It's low in fat and sugar (the way I make it) and totally addictive.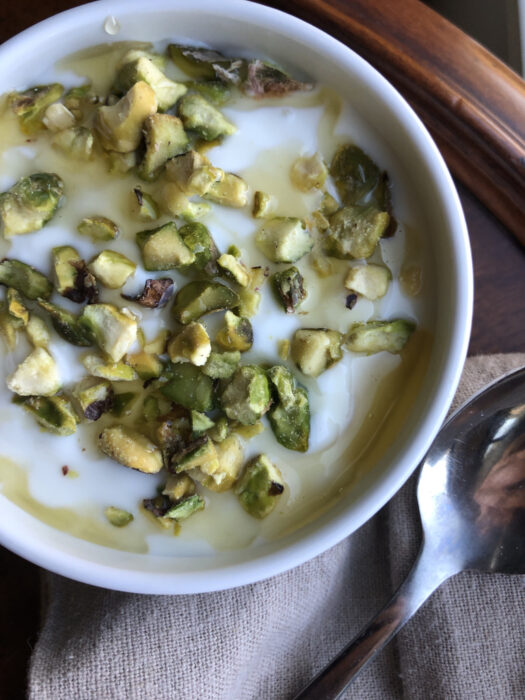 Print Recipe
Orange Blossom Pudding (Mahalabieh)
Ingredients
1/4 cup sugar
1/4 cup cornstarch
3 1/2 cups of milk (I use 1%) - use a little less milk if you like thick pudding.
1 tablespoon orange blossom water
1 teaspoon rose water
Pinch of salt
¼ cup toasted, crushed pistachios
Simple Syrup or Attar
Instructions
1

Whisk the cornstarch and sugar together in a cold pot.

2

Add milk, orange blossom, and rose water, and turn on the heat to medium; cook, stirring often until the mixture comes to a boil and thickens.

3

Pour into ramekins and refrigerate for at least 2 hours

4

TO SERVE: Sprinkle with crushed, raw pistachios, a drizzle of simple syrup (or Attar), and a light sprinkling of sea salt.