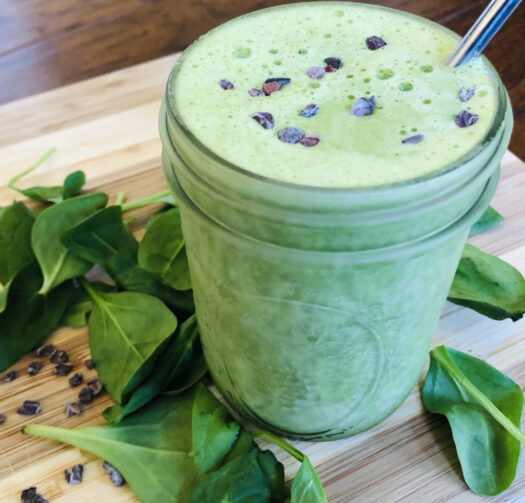 Print Recipe
Granola Green Smoothie
This is my kid's favorite smoothie. It comes out to about 500 calories.
Ingredients
1/2 cup any milk, more as needed
1/4 cup Trader Joe's Greek Honey Yogurt
1 banana (fresh or frozen)
Two handfuls baby spinach (or 1 cup frozen spinach)
1/4 cup granola
1 medjool date
1/2 serving unflavored whey protein powder (I like Teraswhey Plain Unsweetened Whey)
1 tablespoon veggie protein powder (I like MRM Vanilla Veggie Protein with Superfoods)
1/2 teaspoon maca powder
4 ice cubes
Instructions
1

Blend all ingredients until smooth.

2

Add more ice or milk to achieve desired consistency.
Notes
I usually buy frozen spinach or place bags of fresh baby spinach directly into the freezer.