Don't let the name of the dressing fool you. This isn't the kind of dressing that you tolerate because it's low in fat. It's the kind of dressing you love and crave despite the fact it's low in fat.
You can check out the original version of the dressing and the story behind it at cookieandkate.com.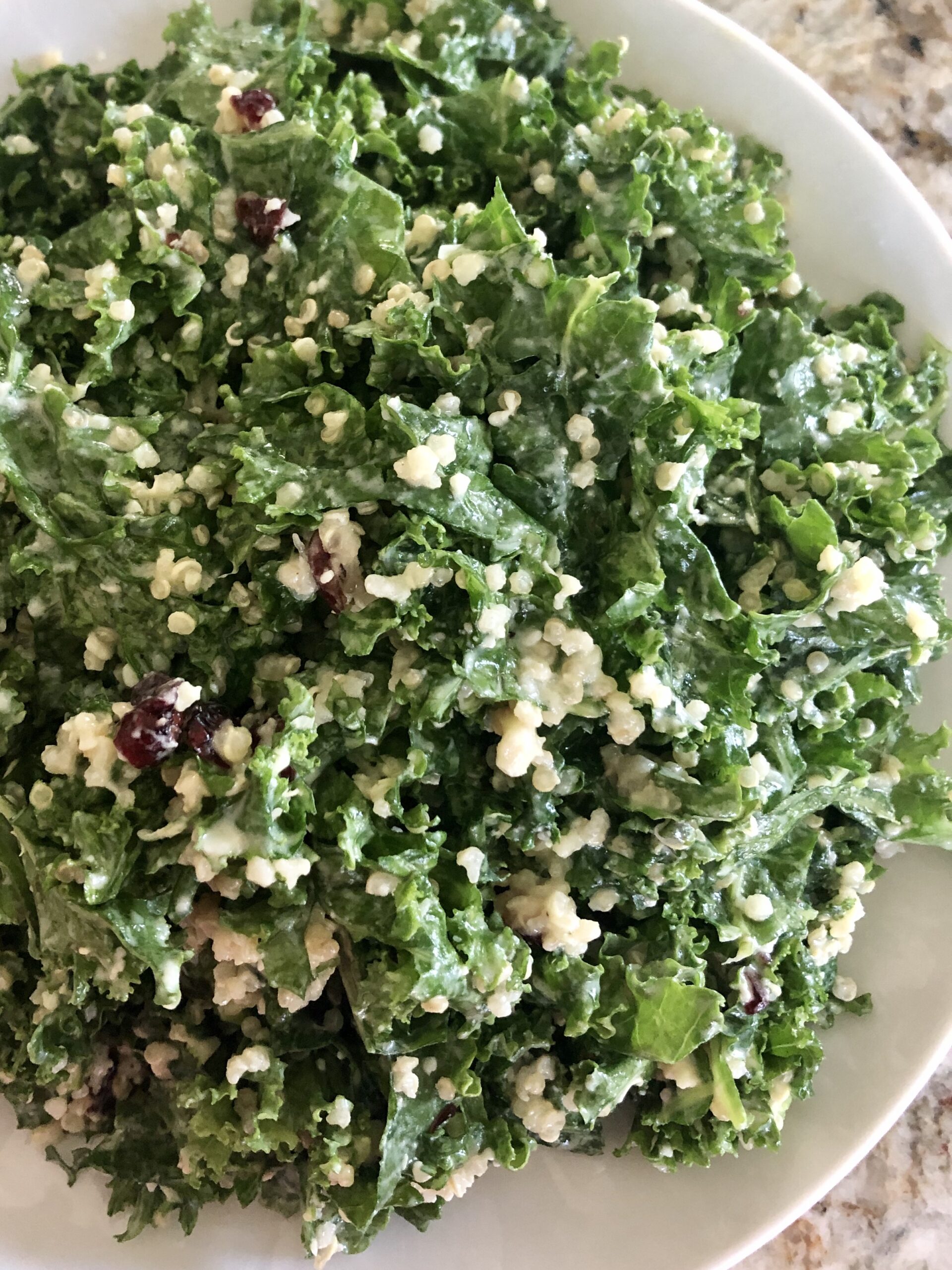 Print Recipe
Kale Quinoa Salad with Almost Nonfat Honey Mustard Dressing
Ingredients
SALAD
1 bunch kale, center ribs removed, leaves shredded
1/4 cup sliced almonds
1 cup cooked quinoa
1/4 cup dried cranberries
1/4 cup grated Parmesan cheese
DRESSING
1/4 cup nonfat, plain, regular or Greek yogurt
1 tablespoon extra-virgin olive oil
1 tablespoon dijon mustard
1 tablespoon honey
2-3 tablespoons lemon juice
1/2 small clove garlic, pressed or minced
1/4 teaspoon kosher salt
Freshly ground black pepper, to taste
Instructions
1

Whisk together the ingredients for the dressing.

2

Shred the kale and place in a salad bowl; gently massage the kale with your hands until it starts to break down.

3

Add the quinoa, almonds, cranberries, parmesan, and dressing, and toss well to combine.

4

Pour most of the dressing and toss. Add the rest of the dressing, if desired. Keep in mind this salad tastes best when freshly tossed. After a day in the fridge the quinoa swells from absorbing some of the dressing. It still tastes good, but not as good when it's eaten immediately.