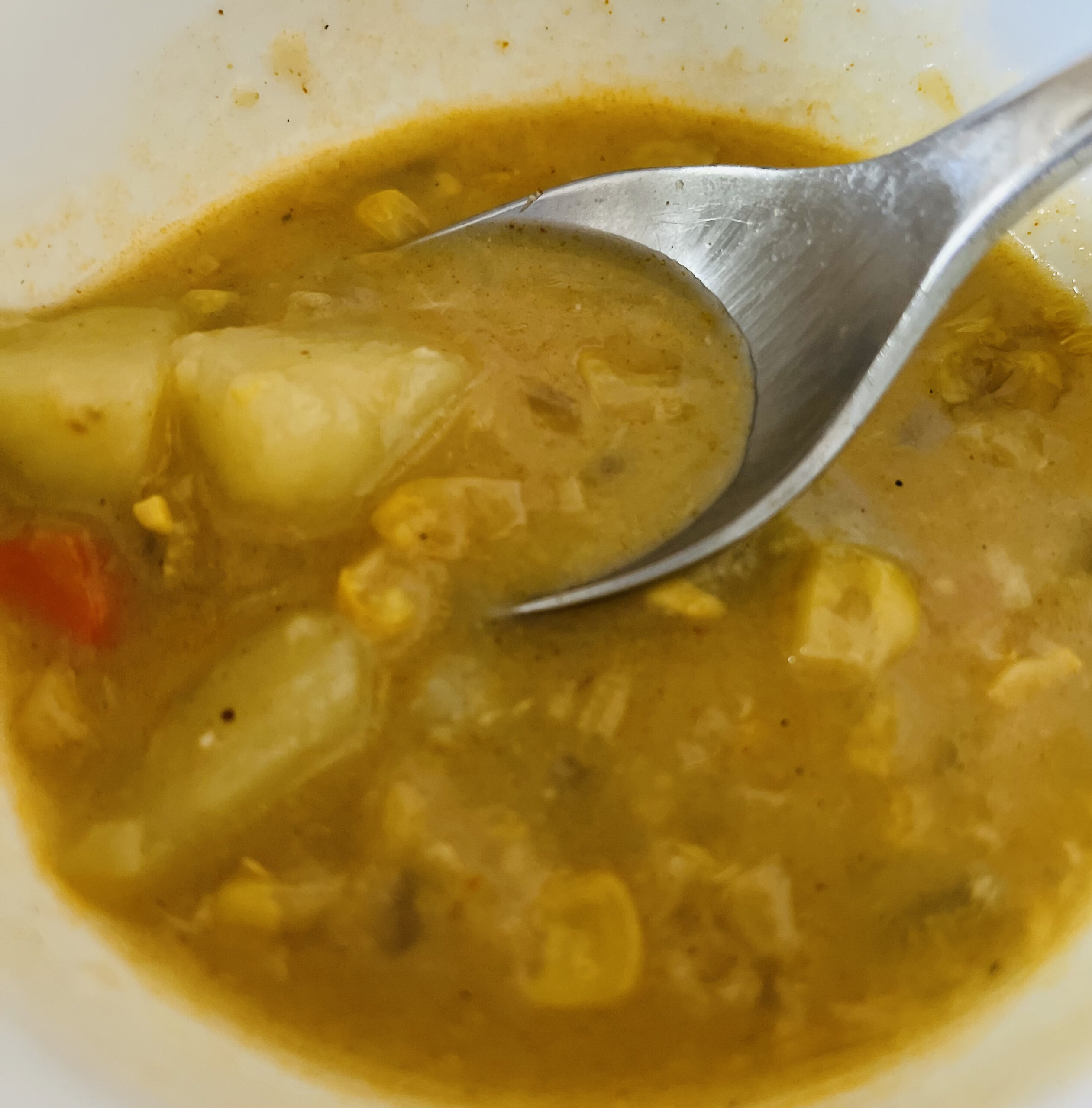 Print Recipe
Potato and Chicken Corn Chowder
Ingredients
1/4 cup butter
1 large onion, chopped
1 large carrot, finely chopped
1 stalk celery, finely chopped (optional)
1/4 cup all-purpose flour
1 teaspoon paprika
2 medium potatoes, peeled and chopped into small cubes
4 cups chicken broth
1 chicken breast or 4 chicken tenders
1 can creamed corn
1 teaspoon Worcestershire sauce
1 teaspoon kosher salt
Freshly cracked black pepper
1/2 cup milk
Optional additions to make soup spicy: spicy paprika, cayenne pepper, hot sauce, to taste
Instructions
1

In a large saucepan, melt butter over medium heat.

2

Add onion, carrot, celery, salt, pepper, and paprika; cook, stirring, until onions are translucent, 3-4 minutes.

3

Stir in flour until blended.

4

Add potatoes and broth. Bring to a boil; reduce heat and simmer, covered, until potatoes are tender, 12-15 minutes.

5

Stir in chicken, corn, and Worcestershire sauce. Reduce heat and cook, uncovered, until chicken is cooked through (internal temperature is 160)

6

Remove chicken; add milk.

7

Shred or chop the chicken and return to soup until heated through.