Recipe can be doubled to fit into a 13x9x2 inch baking dish.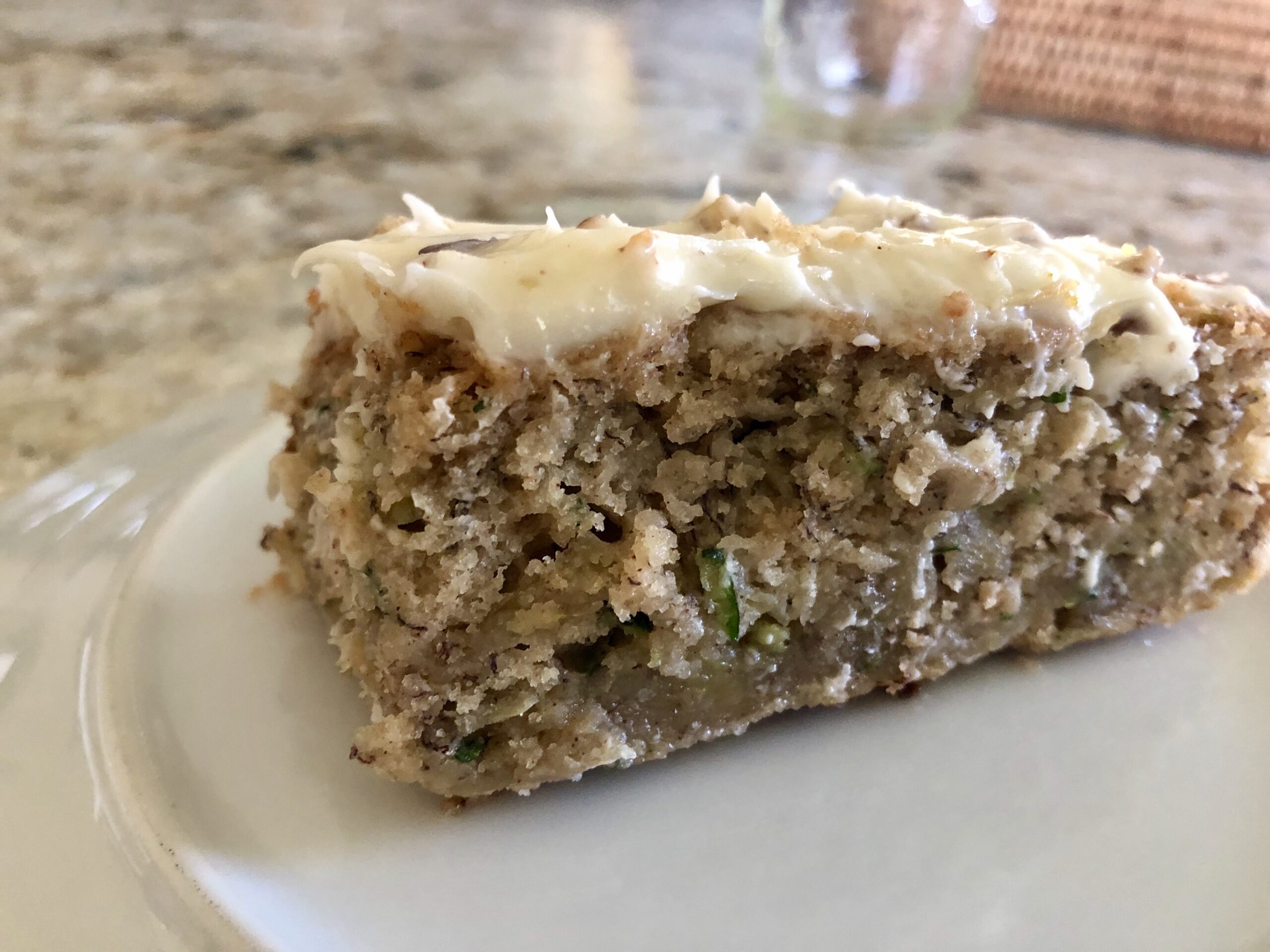 Print Recipe
Banana Zucchini Mini Cake with Pecan Cream Cheese Frosting
Ingredients
CAKE:
1 cup all purpose flour
½ cup whole wheat pastry white whole wheat flour
½ cup sugar
½ tsp ground cinnamon
1 tsp baking powder
¼ tsp baking soda
½ tsp salt
1 cup mashed ripe bananas (about 2 medium)
1¼ cups shredded zucchini (about 1 small)
1 egg
1 tsp vanilla
FROSTING:
4 oz softened cream cheese
3 tbsp softened butter
1¼ cups powdered sugar
1 tbsp milk
1 tsp vanilla
¼ cup chopped pecans
Instructions
1

Heat oven to 350° F. Spray 8-inch square pan with cooking spray; line with cooking parchment paper.

2

In large bowl, mix flour, granulated sugar, cinnamon, baking powder, baking soda and salt.

3

In medium bowl, mix bananas, zucchini, egg, vegetable oil, brown sugar, and vanilla.

4

Add wet ingredients to dry ingredients; stir just until combined.

5

Spread batter in pan. Bake 35 to 40 minutes or until cake just begins to turn brown on top and toothpick inserted in center comes out with a few moist crumbs.

6

FROSTING: Beat softened butter and softened cream cheese until well blended.

7

Add powdered sugar and vanilla. Beat until creamy.

8

Add milk, one tablespoon at a time, if needed until desired consistency is reached.

9

Spread evenly on top of cake.

10

Cover and refrigerate any remaining cake (as cream cheese frosting prevents the cake from sitting out).