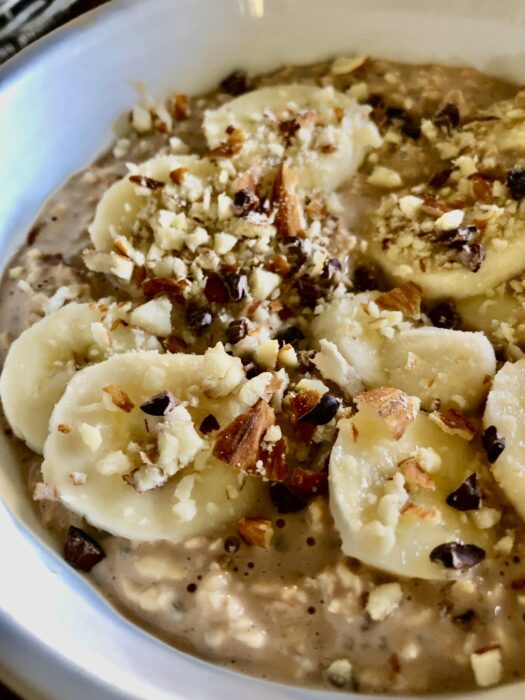 Print Recipe
Peanut Butter Chocolate Banana Overnight Oats
Ingredients
1 cup rolled oats

1 cup milk

1 banana

1 tablespoon chia seeds

1 tablespoon peanut butter

1 tablespoon Nutella (or 1 tablespoon cacao powder and 1 tablespoon maple syrup)

1 teaspoon vanilla extract

Topping: Sliced bananas and crushed almonds or peanuts.
Instructions
1
Mash banana on the bottom of the bowl. Mix in the milk.
2
Add the rest of the ingredients and mix well.
4
Top with bananas and nuts.
Notes
Raw almonds are what I usually use. I like to spread them in a single layer in a dry skillet and cook over medium heat, stirring frequently until they are fragrant and begin to turn golden brown, approximately three to five minutes. I then put them into a ziplock bag and bang them with a meat mallet until crushed.