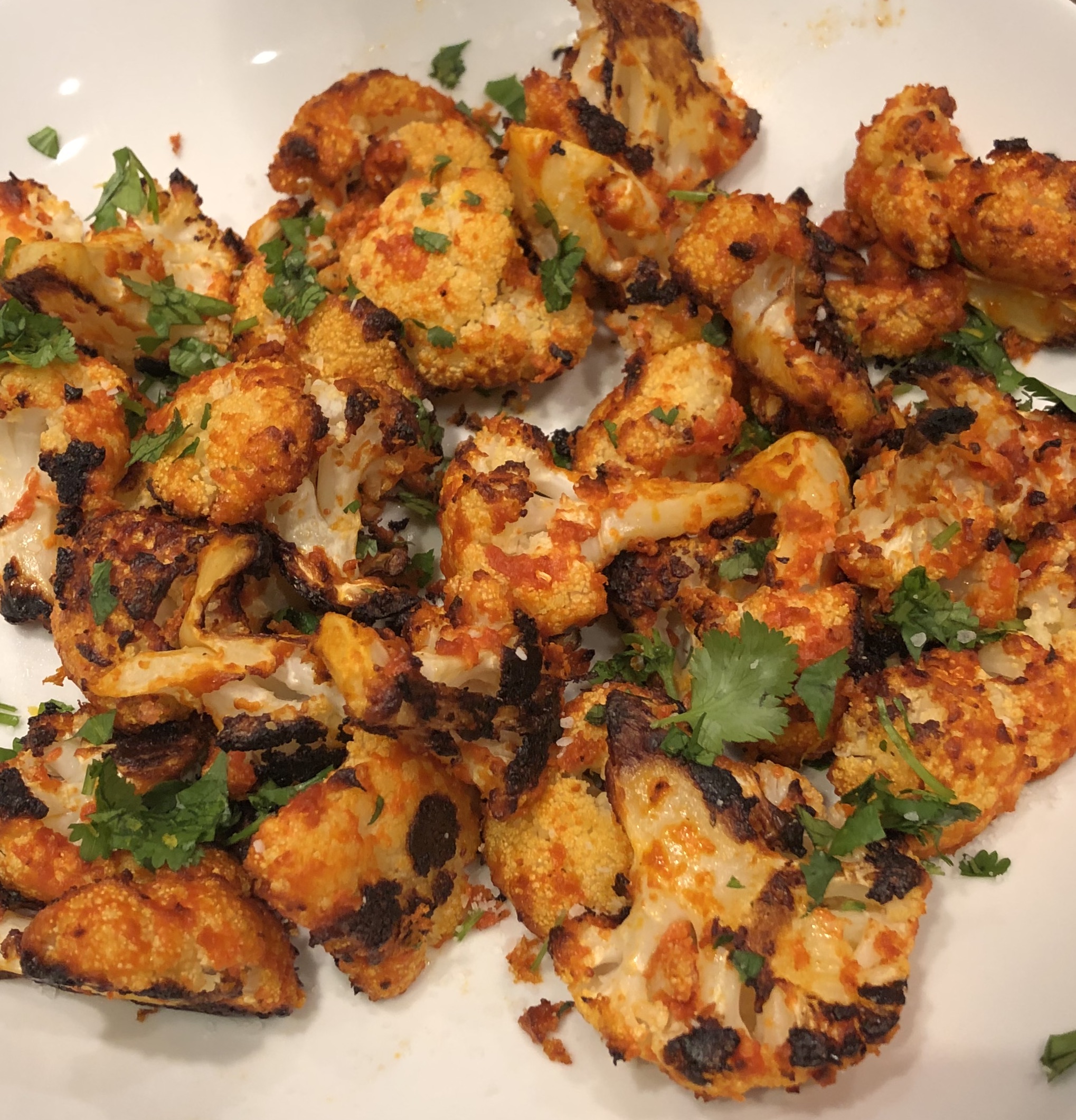 Print Recipe
Roasted Cauliflower (or Broccoli) with Tahini & Lemon
I love this dish with cauliflower or broccoli. I often mix the two together.
Ingredients
3 tablespoons olive oil
3 tablespoons tomato paste
2 tablespoons tahini
1 tablespoon hot sauce
2 teaspoons cornstarch
2 tablespoons water
2 teaspoons kosher salt (I use 1 tsp - 2 is too much!)
1 teaspoon pepper
1 large head cauliflower and/or broccoli (about 2½ pounds ), cut into 1½ - 2 inch pieces
1/4 cup fresh cilantro, finely chopped
1 tablespoon grated lemon zest
Instructions
1

Heat the oven to 500°F with a rack in the middle position. LINE A RIMMED BAKING SHEET WITH PARCHMENT PAPER (OR USE FOIL+COOKING SPRAY). These stick like crazy and are a nightmare to scrub off the pans.

2

In a large bowl, whisk together the oil, tomato paste, tahini, hot sauce, cornstarch, water, salt, and pepper.

3

Add the cauliflower and/or broccoli and toss with your hands, rubbing the mixture into the florets.

4

Transfer the cauliflower to the parchment lined baking sheet and turn the florets cut side down as much as possible.

5

Roast without stirring until tender and lightly charred, 20 to 30 minutes.

6

Meanwhile, in a small bowl, stir together the cilantro and lemon zest. When the cauliflower is done, transfer to a platter, then sprinkle with the cilantro-zest mixture and salt, to taste.

7

Serve with lemon wedges and additional tahini for drizzling.