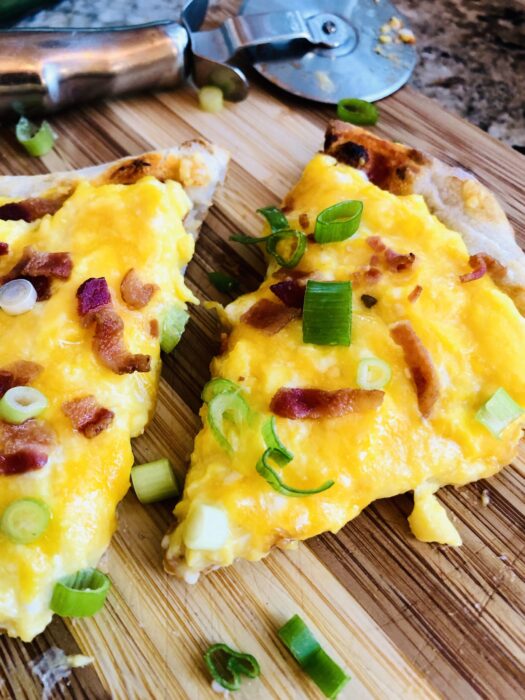 Print Recipe
Ingredients
1 par cooked plain pizza dough
1 tablespoon butter, melted (optional)
6 eggs
1 cup grated cheese (I like combo of jack and cheddar)
2 slices of crispy bacon
Salt and pepper
1 scallion, chopped
Instructions
2

Press the dough into a 10-12 inch pizza pan or sheet pan.

3

Spread butter evenly over dough; top with sauce. Poke a few holes with a fork all around pizza.

4

Place in pre-heated oven and cook until crust is nicely browned.

5

Meanwhile, scramble eggs into creamy goodness – break all the eggs into a non-stick pan and sit constantly, over low heat until just set.

6

Remove from oven and top with eggs, cheese, and bacon.

7

Return pizza to the oven and bake just until the cheese is melted.